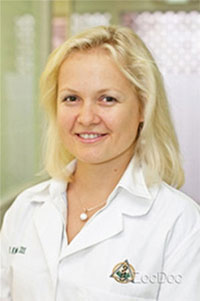 DR. ANNA KWASNIK
Dr. Anna Kwasnik is a passionate, gentle and caring dentist, with over 15 years of experience in various areas of the dental profession, trained in the United States and in Europe, very grateful to her family, mentors and patients for this amazing professional journey.
Upon graduation as Doctor of Dental Surgery from New York University, Dr. Kwasnik was inducted to the prestigious National Dental Honor Society – OKU. She also holds Fellowship status in International Congress of Oral Implantologists (FICOI) and Academy of General Dentistry (FAGD).
Well grounded in traditional dental medicine and surgery, Dr. Kwasnik is committed to stay up to date with the latest trends and technology and provide the highest quality care for her patients. Her extensive education and top notch clinical skills combined with a very helpful and down to earth attitude continue to award her high respect and recommendations from both patients and colleagues.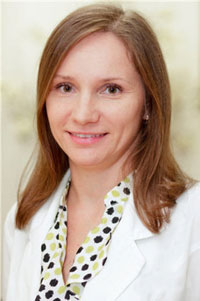 DR. LARISA TKACH
Dr. Larisa Tkach graduated with a degree of Doctor of Dental surgery from New York University in 2003. Upon graduating she spent a year perfecting her skills at New York Presbyterian Weil-Cornell Hospital. She has further expanded her interests by completing additional training at the Memorial Sloan Kettering Hospital in Manhattan. During her time there she received extensive training in comprehensive oral rehabilitation, implant restorations and cosmetic dentistry techniques. Dr. Tkach continues to maintain her clinical excellence through ongoing continuing education and training.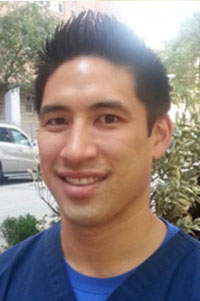 DR. EDWARD WONG
Dr. Wong received his dental degree from the University of California, San Francisco (UCSF) in 2012. Afterwards, he completed a one year General Practice Residency at the Palo Alto VA Hospital in Northern California. Striving for comprehensive patient centered dental care and providing dental services to the highest standards deserved by all patients are core values that embody his work ethics. He has a strong understanding and knowledge of all aspects of general dentistry: preventative care, exam/diagnosis, restorative, endodontics, dentures. Dr. Wong welcomes all patients with a warm, caring, and energetic demeanor in an attempt to make the patient's dental experience as fulfilling and comfortable as possible.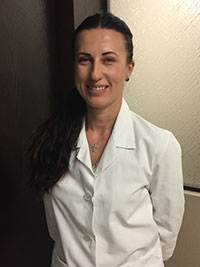 Oleksandra Vovkun
Oleksandra Vovkun, formally known as Sasha is our friendly and gentle dental hygienist. She is a graduate of the New York University and is a licensed Dental Hygienist specifically trained to do regular cleanings and deep cleanings. Sasha also administers antibiotics such as Arestin. Her aim is for all her patients to have happy and healthy teeth and gums for life.